Sidebar
How To Prevent Children from Getting Flu?
Flu season is an annually recurring period characterized by the prevalence of an outbreak of influenza (flu). The season usually occurs during the cold half of the year and lasts for several months. People who get flu may suffering from symptoms like fever, coughing, running nose, and headache. Most individuals who get the flu recover in a few days to less than two weeks, but some people may experience complications (including pneumonia) as a result of the flu, some of which can be fatal. Annually, about 3-5 million cases of severe illness and 290,000 to 650,000 deaths from seasonal flu occur worldwide (World Health Organization, 2018). Therefore, it is critical for parents to prevent their children from getting flu. In this blog, there are four tips that could help you and you kids avoid the infection and stay healthy.
1.Flu vaccine for kids
The first way to keep your kids away from flu is getting a flu vaccine. According to Government of Canada, the flu vaccine is the best defence against the flu, it is recommended that almost everyone who is 6 months and older should get vaccinated, and children aged between 6 months and 9 years old who have never got a flu vaccine before should receive two doses.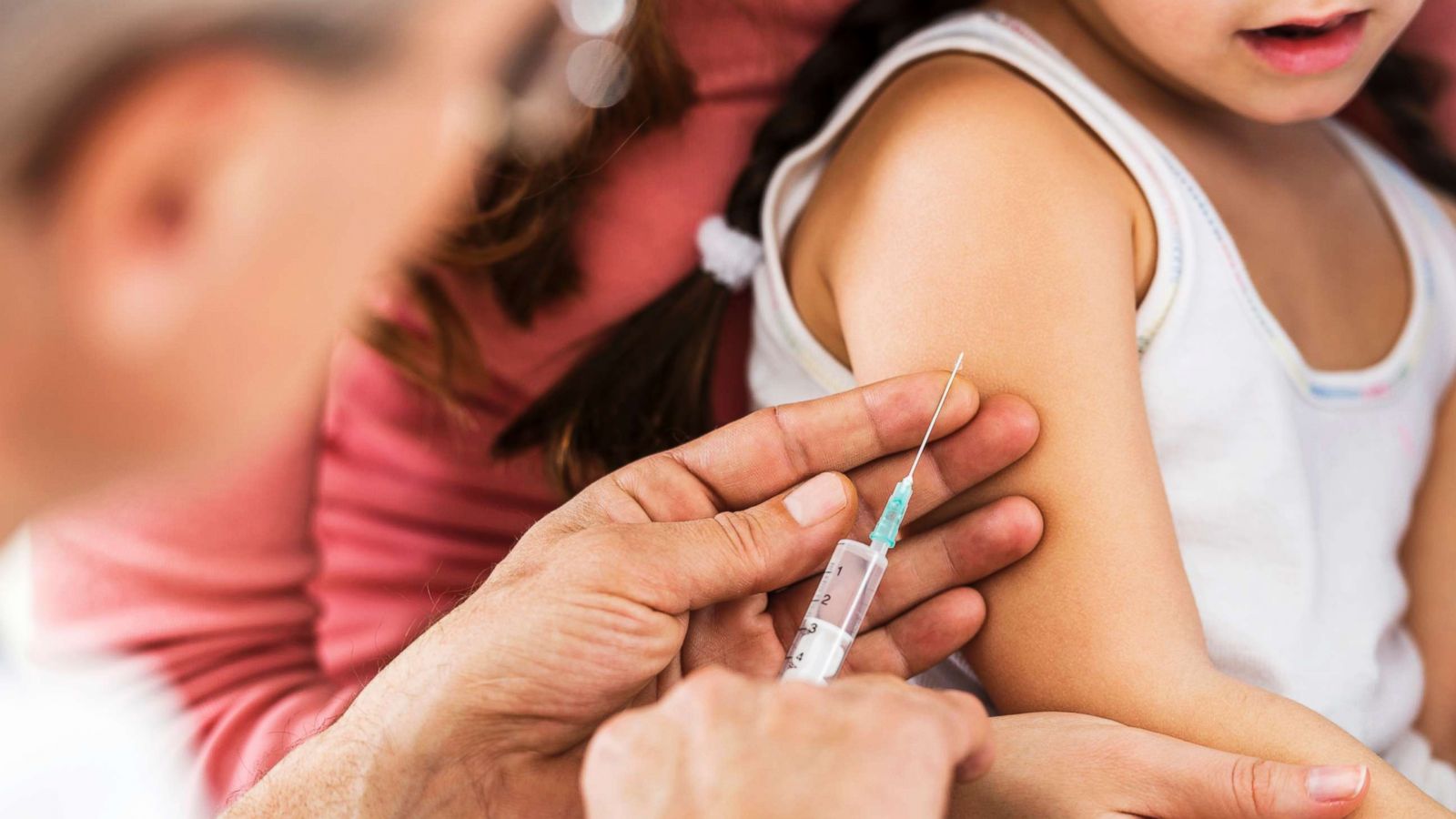 Image Credit: ABC News
What are the benefits of getting flu vaccines for your children?
-Prevent from getting very sick from flu-related complications
-Protect people close to your children, because vaccine can reduce the ability of virus spreading
-Reduce the overall healthcare system burden during the flu season and the continuing COVID-19 pandemic
-Reduce the chances of being infected with the flu and other respiratory viruses such as COVID-19, which can lead to serious complications
Notice*: The flu vaccine won't protect you and your kids against COVID-19, so it is important to make sure that you and your kids are up to date with recommended COVID-19 vaccinations as well.
2. Strengthen your kids' immune system
The second way to protect your kids against the flu is to boost their immune systems. A strong immune system can effectively help your kids reduce the possibility of catching a flu and reduce the severity of symptoms. Besides, a strong immunity also helps to fight off pathogens and foreign bodies.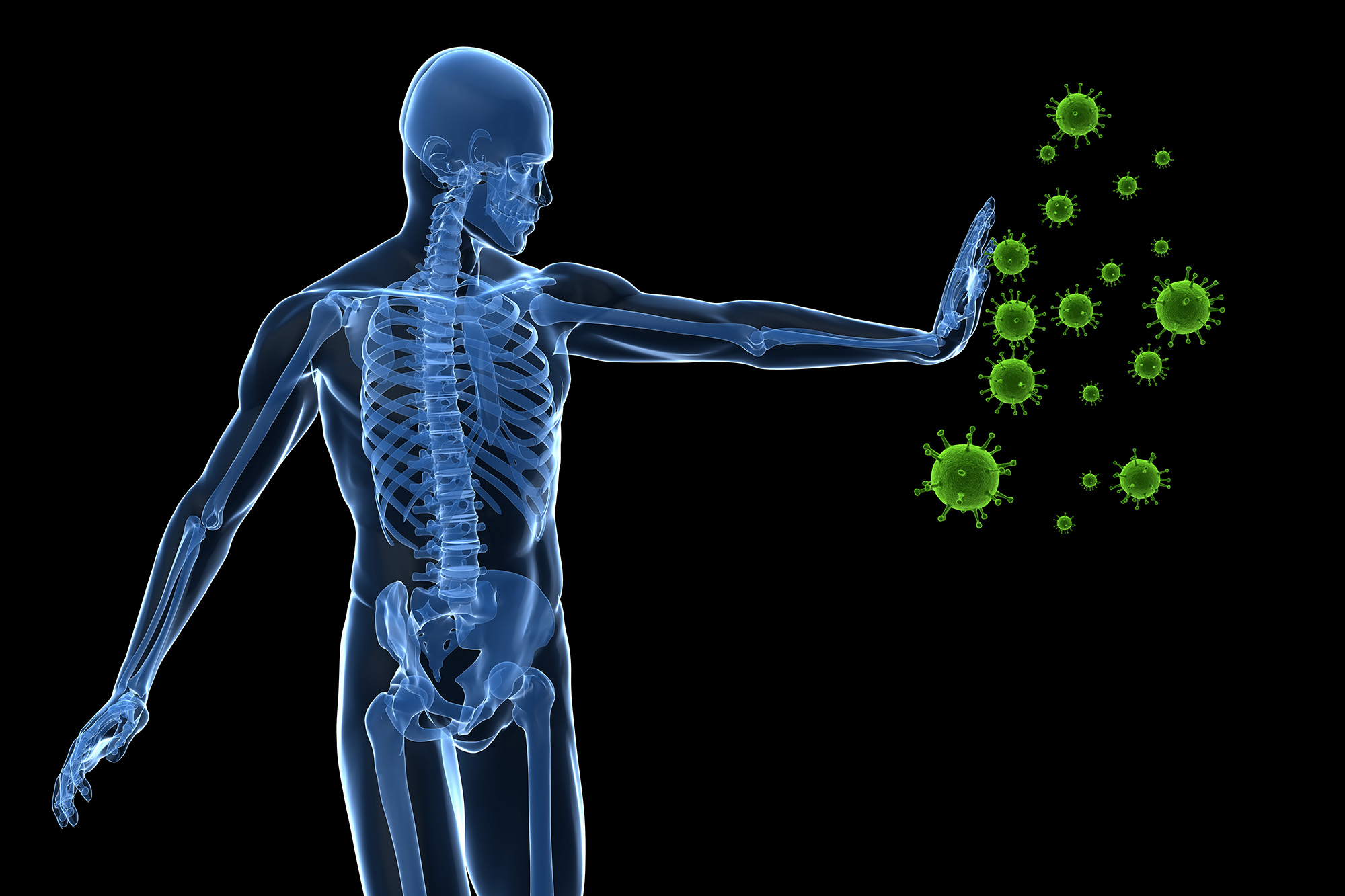 Image Credit: US News Health
To build a strong immune system, you can:
Make sure your kids have sufficient sleeps: 7-9 hours per night; and maintain a weekly schedule of at least three 30-minute sessions of physical activities.
Make sure your kids receive enough sun exposure (resource of Vitamin D)
Feed your kids a healthy and nutrient-rich diets.
Enough sleep can help build a stable biological clock for your kids and speed up the metabolism while nutrients, including vitamins, minerals, proteins, and carbohydrates can support muscles, boost immunity, strengthen bones, and keep skin, teeth, and eyes healthy. While most of essential nutrients can be attained from natural vegetables and fruits, some kids are very picky, thus kids supplements is a good alternative for your kids to strengthen their immune system.
Supplements for Kids
Walk into a store, you can find hundreds of supplements for children use. All Mom's Choice is the brand who cares about children's health as much as you do, and we strive to provide all the nutrients that your children need. In aims to prevent your kids from flu, the Anti-Cold and Flu for Children is one of our bestselling products that contains elderberry fruit extract, echinacea root extract, chamomile flower extract, vitamin C and zinc. This powerful blend is a 5-in-1 product comprising anti-viral, anti-microbial, anti-inflammatory, symptomatic relief, and immune-boosting features.
In addition to the powerful immune boosters that we are familiar with already – vitamin C and zinc – the immune herbs are highly effective, especially for kids. Elderberry has been around for centuries for use medicinally. Given its anti-viral, anti-microbial and anti-inflammatory properties, it is widely used for colds and flu. Studies have proven that elderberry helps to shorten flu duration and speed up recovery. Echinacea is traditionally used to support the immune system. Echinacea can be taken at the first sign of any cold and flu symptoms, such as cough or sore throat. Clinically, echinacea supports the health of the upper respiratory tract and fights local infections. Chamomile is one of the most favourable herbs in Western Herbalism. Its anti-inflammatory, anti-spasms and calming actions help gain popularity in treating symptoms induced by colds, flu and related respiratory infections.
Elements like Calcium, Magnesium, and Zinc are also essential for your kids' health. They provide a solid function on bone development, strength, and immunity. Zinc, particularly, provides an essential micronutrient for kids' growth. More than 1 in 6 people globally are deficient in Zinc. Zinc deficiency can lead to loss of appetite, especially concerning fast-growing toddlers. Zinc is essential in overall growth, immune support, nervous system, skin, and connective tissue formation.
Scientists and nutritionists have worked to bring together a formula that ensures each dose of this multivitamin supplement contains the optimum balance of nutrients every child needs to grow and stay healthy, every of our product has been strictly tested and manufactured under the specific guidelines of Good Manufacturing Practices (GMP), set by Health Canada. This kids' multivitamin with magnesium and zinc comes in a luscious strawberry flavour. The liquid format is ideal for optimal absorption and convenience. What's more, it is free of preservatives, artificial flavours and colours, dairy, soy, gluten, yeast, and sugar. It is a great choice if your kids practice a vegetarian or vegan lifestyle.
More Products from All Mom's Choice.
3.Keep Hygienic
The flu virus can live on and transmit through hard surfaces such as doorknobs, phones, and books. Therefore, it is critical for your kids to wash their hands frequently especially before eating to prevent the infection of flu.
Also, try to tell your kids not to touch their face, nose, and mouth before sanitizing their hands because the flu virus can also travel in the air. Rather than scolding and punishments, positive reinforcement method might be more effective for you to correct your kids' behaviours. For example, you can say "I noticed that you always wash your hands before dinner this week, you can have a piece of cheesecake tonight!" rather than "Don't touch the food with your dirty hands! Go wash them!"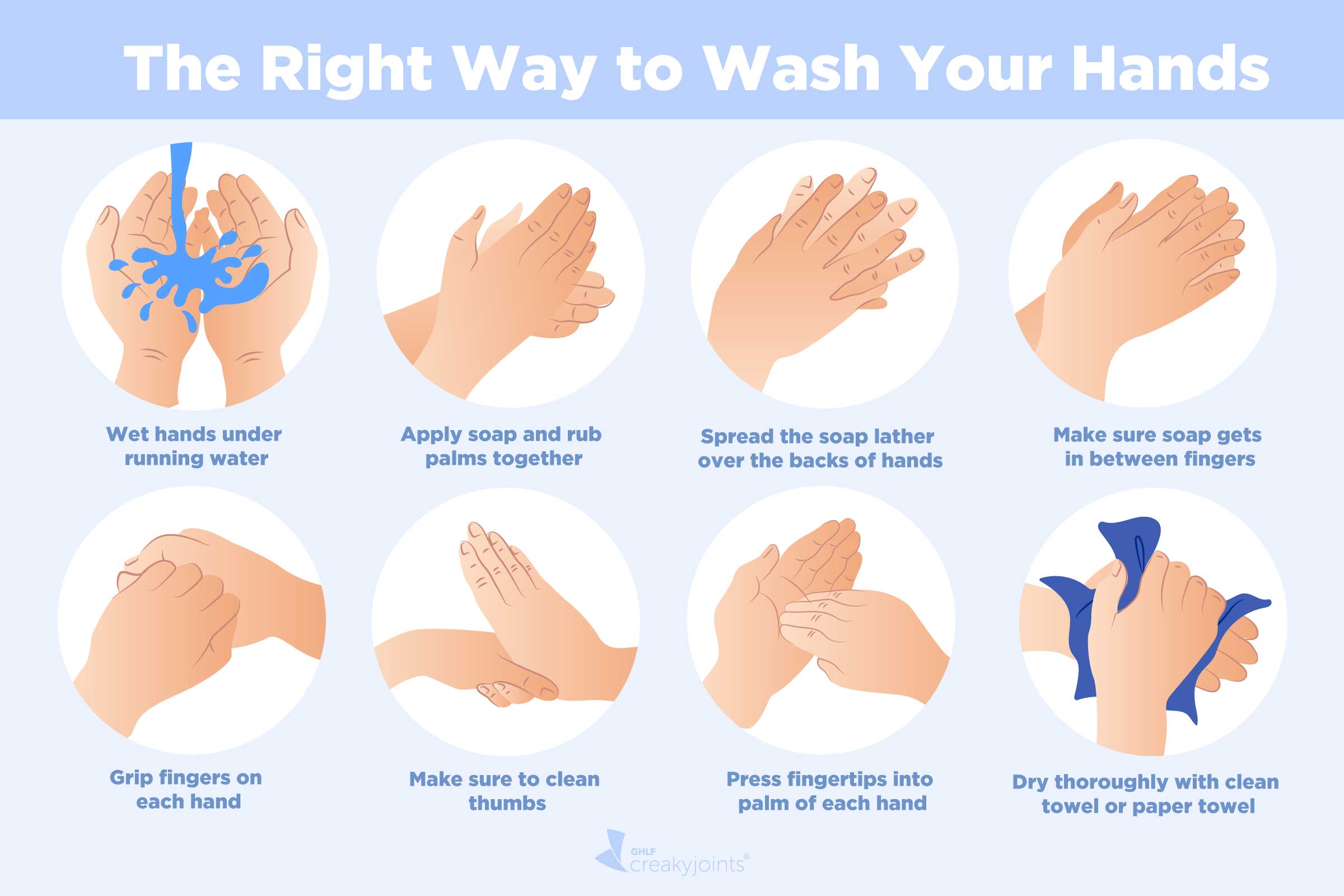 Image Credit: CreakyJoints
Moreover, you should have your kids avoid large crowds that have the high potential of exposure, including shopping malls, hospitals, and recreation centers, because flu virus can spread very quickly in crowded spaces. However, it is not always easy to stay away from these places, therefore it is highly recommended to wear face masks whenever your kids are in a public space during the flu season.
4.Visit a doctor if your children have flu symptoms
Since the flu can be dangerous for children whose immune system is not well-built, you should bring your children to a doctor if the following symptoms arise:
-Fever
-Coughing
-Muscle aches
-Headache
-Sore throat
-Running nose
Some symptoms above overlap with other respiratory infections such as colds, pneumococcal disease, and COVID-19. If your kids have any of the above symptoms, it is never too early to see a doctor.
Otherwise, you can try to feed your children some antiviral liquid, which may shorten the duration of the flu and lessen the severity of symptoms if used within the first 48hours of symptoms.
Conclusion
The flu virus is dangerous to kids therefore parents should pay attention. Parents should ensure your kids have their flu vaccine done as a pre-caution, as well as strengthen their immune system by taking some kids supplements. Keep your kids avoiding contact with symptomatic people and visit a doctor when your kids have symptoms.